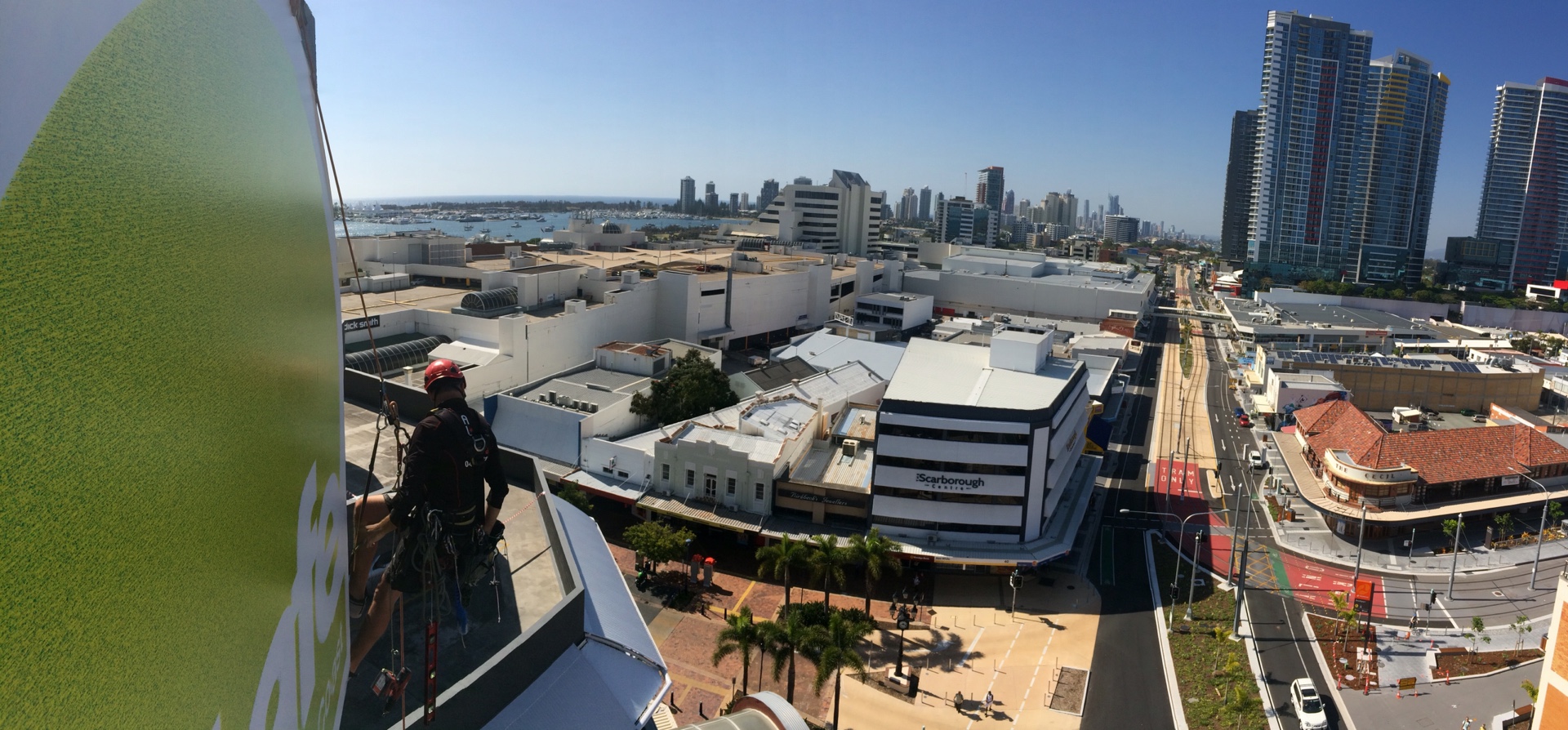 All Clear Abseiling & Property Services was established 1989 and has pioneered to be a leader in the industry, delivering quality services to businesses all over south-east Queensland. All Clear strives to be a leader in rope access, providing unique solutions and unrivalled service whilst maintaining a high level of safety and skill. All Clear prides itself on providing quality services at competitive prices.
Safety First, Safety Always
All staff are highly qualified, undertaking regular training & are graduates of either the Industrial Rope Access Trade Association (IRATA) or Australian Rope Access Association (ARAA).
All equipment is maintained at a high standard, with regular inspections and maintenance being carried out by qualified personnel as required by AS/NZS.
Senior management hold a Certificate IV in OHS & all supervisors hold a Certificate III in OHS.
Our detailed in-house Quality & OHS Management Systems ensures that we operate as required under the Work Health & Safety Act & Regulation 2011.
All Clear are annually assessed by both:
Trades Monitors as a safety accredited contractor, & Cm3 , which is a Contractor Safety Management auditor, provided by Noel Arnold & Associates, one of Australia's leading specialists in occupational health and safety risk management. Cm3 addresses the need for both contractors; and the organisations they conduct work for to demonstrate contractor health and safety management capabilities, along with providing assistance for organisations to better manage their contractors around health and safety requirements.
All Clear works closely with qualified Engineers to provide an effective, cutting edge, safe solution to any problem or need.
No job is too big or small. CHALLENGE US. QBCC Licence: #1189753